Professor Hamilton



Real Name

Emil Hamilton

Alias

None

Race

Human

Gender

Male

Affiliation

Superman, Cadmus (formerly)

Relatives

Galatea - Adopted Daughter

Powers

None

Weaknesses

Any Human Weakness

Equipment

No information
Hamilton as he appears in Teen Titans fan-fics.
Personality
Edit
Professor Hamilton is often connected to the DCAU when used in Teen Titans fan-fics.
Hamilton doesn't have any powers aside from vast intelligence.
Weaknesses
Edit
Hamilton can be killed by anything that can kill a human.
Going Home
Edit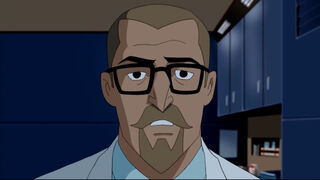 Hamilton was mainly in charge of Superboy's creation and when he heard about Superboy being used as a weapon by some of the other doctors, Hamilton put his bitterness towards Superman aside and asked for him to come to Cadmus. After Superboy was saved, Hamilton and Superman agreed to try and put their differences aside.
Father and Son
Edit
Hamilton later built a ship for a mission for Superman and the other Titans.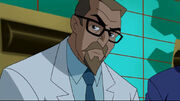 A scientist in the town of Idealia who made money by making perfect children for people. He even has one for himself. His latest customers were Scott and Barda. He later tried to sell several children to Clark and Lois, but they refused as they had learned that perfect children weren't what they were cracked up to be. It is later revealed that Hamilton was created by Shayera to teach Clark and Lois this very lesson.